On Sunday, April 23, 2017, more than 100 people walked during the White Sunday pilgrimage to Katarínka monastery. The whole event started at the Buková railway station and people wandered through the woods of the Small Carpathian mountains up to Katarínka.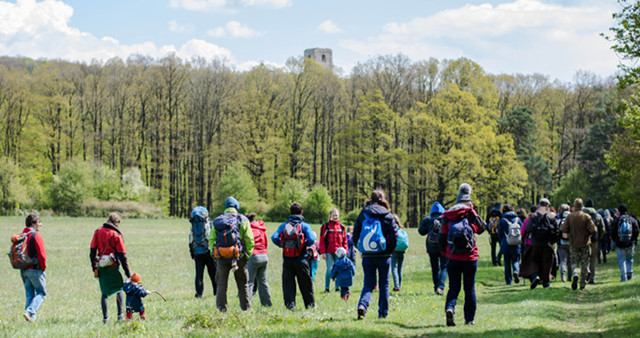 n the ruins of the church and monastery of St. Catherine of Alexandria mass was held at 14 o'clock. It was attended by about 250 visitors. Even despite the cold weather and the wind that accompanied the whole pilgrimage, many enthusiasts came, among whom were adults, children, and also the older generation.
The service was celebrated by the Franciscan Felix M. and the priests concelebrated, Mário B., Miroslav K. from near Dechtice and the Jesuits Martin H. and Ladislav Š.. After the service volunteers were accompanying visitors of Katarínka with their historical interpretation.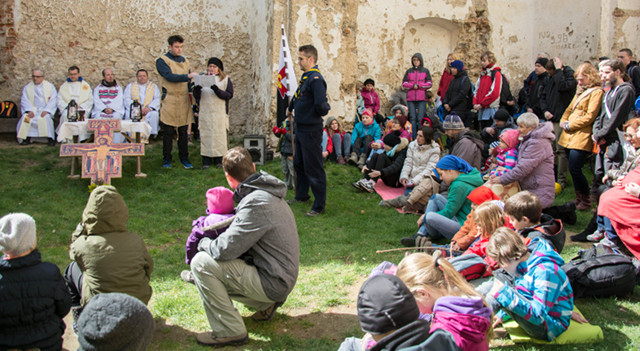 Peter H., the founder of the Katarínka project, described this year's journey as follows: "I think the 18th White Sunday fell very well despite the fact that the whole week before news had reported bad weather. During service we had a nice celebration. We are pleased that many families and also Scouts have come. It was already a classic annual event, and the people were very satisfied, so we are happy too."